Customer portal login
Are you an existing customer? Then log in to our customer portal using the button below!
Find qualified personnel through Pollux
Looking for a strategic partnership? Finding and placing good employees is a two-way street. In that, we depend on your staffing needs. We look for the right solution. And we like to take the initiative in finding that solution. Even if we have to tread new paths. With our problem-solving abilities and your critical eye, together we achieve the desired result.
Do you need additional employees? Because of that big project that fell through, or increased seasonal traffic? As a skilled and experienced labor broker, we move quickly and deliver the right people at any time. Help during projects or for longer periods of time; we have a solution for every request.
You look for good staff, we find it for you
Every employer wants qualified and reliable employees. Thanks to experience since 2005, an extensive network in European countries and a customized recruitment and selection procedure, we find the optimal match for you.


Your total staffing needs solved with versatile services
We offer complete relief with our suite of business services. From staffing to training and everything in between. And unburdening means that we are not only available during office hours. In case of emergencies, you can reach us 24/7.
Employees who enjoy doing the work with you
We make the connection between companies seeking staff augmentation and skilled temporary workers eager to do the work. Our temporary workers meet your requirements in terms of language skills, education and experience.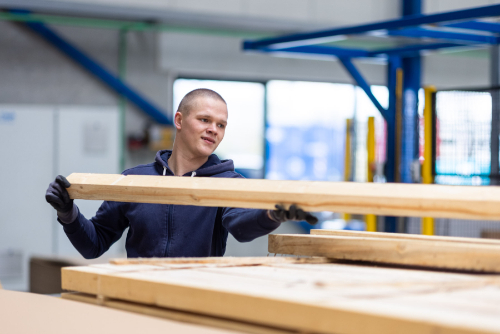 Certification
We keep the quality of our operations extremely high thanks in part to strict compliance with laws and regulations. Offering reliability, security and quality is only possible with the right preconditions and facilities. We therefore consider certification to be of the utmost importance.